Dear Spacefriends, etc.
I'd like to announce the release of the long-awaited Spaceteam
version 1.6
, which includes:
- Admiral's Club Members' Area
- The Lexicogulator
- Custom Characters
- Special controls and medals dedicated to the Admiral's Club Commanders
Members' Area
When logged in to the Admiral's Club Forum the "Members Area" button will let you access your rewards. If you don't yet have an account on the forum, now is the time to create one, ideally using the
same email address that you used for Kickstarter
(but if you use a different email just let me know and I'll get you set up)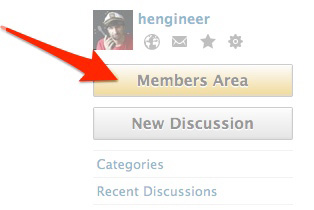 The Members' Area in the game itself can be accessed by
scanning your membership card !!
(iOS-only) or entering your Member ID.

Member ID changes:
Some of your member IDs have changed for boring technical reasons. Please log in with your new ID found in the Members' Area and ignore the old one.
The Lexicogulator
The Lexicogulator lets you put your own words into the game. Even if your rank doesn't qualify you to create your own Lexicons, all Admiral's Club members can download and play with public lexicons that people have shared. To start you off, here are two lexicons that I've made
-
BusinessTeam
: keyword "
businessteam
", which makes fun of business jargon and buzzwords
-
Spouseteam
: keyword "
spouseteam
", which I made for people to play at my wedding
Here's how to
make your own lexicons
:
http://spaceteamadmiralsclub.com/forum/discussion/125/help-with-lexicons
Lexicons will be shared automatically with people you connect to but I also encourage you to
share them with other members
by making them "Public" and announcing them here:
http://spaceteamadmiralsclub.com/forum/discussion/126/shared-lexicons
Custom Characters
The Character Creator is a web app that lets you upload images to use as characters in the game. You can upload two pictures per character: one for the "hand down" state and another for the "hand up" (ready) state. The pictures should be 64x64 pixel PNG files with alpha transparency.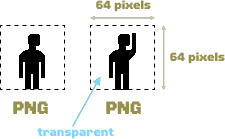 Special Medals and Controls
Those of you with the highest ranks have been immortalized in the official game by way of specially dedicated controls and medals. You'll see these come up as you play. I've given a few previews in earlier blog posts but I'll leave the rest for you to discover.
~~~
As always, there are likely to be a few glitches so if you encounter any problems, please let me know and I'll fix them for you as soon as I can!
- Henry